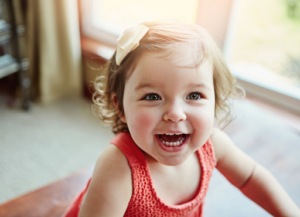 It's vital that the pediatric dental team and parents of patients work together to foster a positive dental experience for each child. There are several ways that parents can support the efforts of their pediatric dental team, including:
Early Dental Visits
According to the American Academy of Pediatric Dentistry, your child should begin seeing their pediatric dentist once their first tooth appears or no later than their first birthday. Early care will help your child feel comfortable in a dental office.
Pass on Your Dental Fears
Any phobias or misgivings you have towards the dentist are quite commonly shared with your child. Be aware of your mannerisms, as well as what you say before, during and after your own visit to the dentist. Focus on how visiting the dentist is an important part of keeping your mouth and body healthy.
Get Your Child Excited for the Visit
Inform your child of the appointment. Let them know we'll be counting and cleaning their teeth. Explain how beautiful and clean their teeth will be after the appointment. Teach them about the importance of dentistry. With your support, your child will grow to love dentistry, which will contribute to a healthier life.
Your child's visit to their pediatric dentist can be a positive experience when you and the pediatric dental team work to ensure your child's health and comfort are prioritized. For more information, contact our team.
Providence Pediatric Dentistry
111 Point Street, Suite #1