Our Family Caring For Yours
Providence Pediatric Dentist
Welcome to Providence Pediatric Dentistry
Drs. Thomas Mulvey and Farisa Mulvey, Providence dentists, are committed to providing you with excellent dentistry in a comfortable environment. You deserve a skilled, experienced dental team that can help you ensure great oral health. Experience what patient-centered care can do for you. We welcome new patients of all ages.
We Encourage Parental Involvement
We believe in the importance of partnering with parents to ensure healthy and happy kids. You know your child better than anyone and we welcome your input. Thank you for the opportunity to build a relationship of trust and care with both you and your child.
Five Star Pediatric Care
Pediatric Dentist in Providence
Dr. Farisa Mulvey is the BEST pediatric dentist! I brought my son here after he had a terrible dental experience at an office down the road. They are amazing, the team is pleasant and accommodating. I have worked in the dental field for over 15 years and I can say with 100% confidence, this is a great office overall. Dr. Mulvey's dental work is perfect! I couldn't be happier! She is patient, kind and really remembers her patients, which is so nice. I'm so happy my son now looks forward to going to the dentist!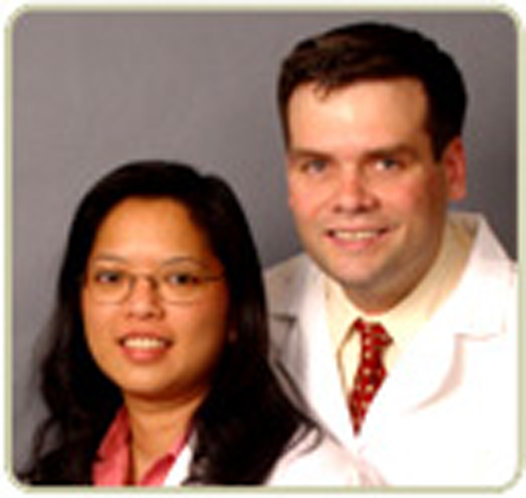 Providence Families Choose Drs. Thomas and Farisa Mulvey
Pediatric Dentist in Providence
Your Child's Care is as Individual as They Are
Your child's dental care experience is fully personalized at Providence Pediatric Dentistry. Our friendly, knowledgeable team will address every question and concern. Your child's oral health needs, goals, and priorities are the focus of our customized treatment plan. We want to work with you and your child to create the beautiful, healthy smile of their dreams.
Hospital Care For Your Child's Safety & Comfort
Sometimes, the safest place to perform dental treatment for your child may be in the hospital setting. With our expertise, the proper equipment, and a qualified anesthesia team, we can treat even the most extensive oral health complications in a safe and compassionate environment.

you're in good hands.
Diplomates, American
Board of Pediatric Dentistry

We're here for you
Questions about our care?
Just call.

welcome to our family
Thomas Mulvey, DDS & Farisa Mulvey, DDS welcome you.
Safety & comfort
is our top priority

.
As healthcare workers, we have always followed routine CDC infection control guidelines which include wearing gloves, masks, protective eyewear and lab coats. We disinfect all clinical areas with EPA approved hospital grade disinfectants. We also disinfect nonclinical areas (check-in, check-out areas, door knobs, countertops) with EPA approved hospital grade disinfectants.
Providence PediatricDental News
Providence Pediatric Dentist